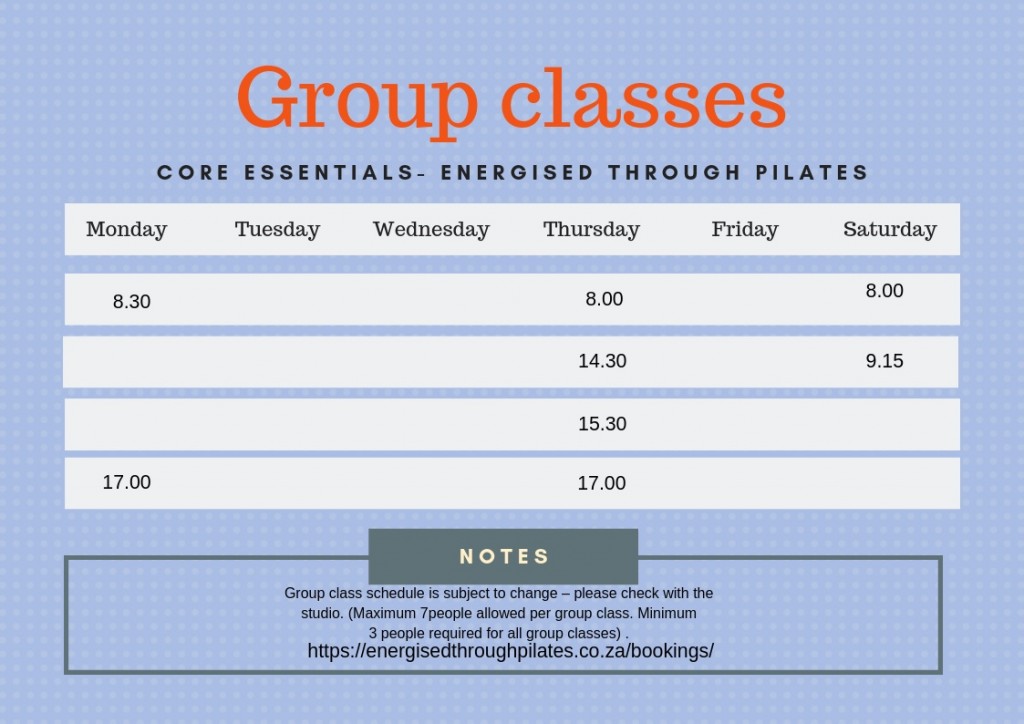 Specials Specials Specials
Book here for the GROUP CLASSES
25% off your 1.month !
https://EnergisedthroughChristiane.as.me/?appointmentType=11106037
Or email me on Chris@energisedthroughpilates.co.za
For CORE STRATEGY COACHING
Session 1 : Identifying your current status setting your 1. SMART goal
Session 2 : Creating your Vision ! Setting your 2. SMART goal
Session 3 : Creating your Plan!
Only R750.00  for all 3 session. I session a week over ZOOM/Skype.
That gives you 3 sessions for the price of one!
Global client $ 50 payable on PAYPAL
email here:
Lifecoaching@energisedthroughpilates.co.za
'VIDEO EXERCISE BUNDLE ONLINE SESSIONS '
Click here! And 1,2,3 you have excess to health,wellnss and confidence
https://energised-through-pilates.teachable.com/courses
I am so excited to work with you !